What a great day. It was amazing.
What a horrible day. It was amazingly terrible.
It was that kind of a day. Exhilerating and frustrating. A sea of conflicting emotions.
The Rays took it on the chin today against the Texas Rangers, 5-1. They deserved the loss in every possible way. They came out lethargic on the mound, lazy in the field, and uninspired at the plate.
David Price was clearly outdueled by Cliff Lee, as Davey gave up runs in four consecutive innings. Forget about the unearned runs, Price looked as bad as the 5-1 loss did. He labored through his outing and ended up giving up 2 home runs (Nelson Cruz crushed one while Bengie Molina put one in the left field bleachers as well) and no chance to his fellow mates.
It isn't as if he was helped in the field, though.
Evan Longoria had several poor throws to first base, one of which skipped by a terrible Carlos Pena for a key error in the game. Another throw from Jason Bartlett also got by Pena, eventually leading to a run.
At the plate, sheesh.
The Rays struck out 13 times.
13!!!
In a playoff game, no less.
Pena had three of those K's, one that came looking early in the game when the Rays had the bases loaded. BJ Upton and Rocco Baldelli struck out twice each to help lead the team to their Game 1 loss.
There are alot of things that make me angry about this game.
I'm going to remember the fun I had, though. I loved cheering on my boys. I loved hanging out with my wife and my buddies during our pre-game tailgate. Those things are what I'll take away from today.
I certainly hope that the Rays will take some positives away from today as well and find a way to get a big W during tomorrow's inexplicable daytime playoff game. Thanks MLB.
—————————————————————————
Keys to the Game
#1 David Price needs to give 6 strong innings. That surely did not happen. Price might have gotten little support at the plate and in the field, but he brought alot of the grief on himself. The team paid for it.
#2 Make Lee work. Nope, no good there. He cruised today. At times it looked like the Rays hitters were swinging at anything that was thrown, forget whether it was near the plate or not. They managed 5 hits against the guy all day long.
#3 Capitalize with a capital C. Again, no good. They had runners in scoring position all day long. Early in the game, the Rays had the bases loaded with one out. Pena struck out looking and Baldelli looked terrible in his inning-ending K.
0/3 Keys Turned = LOSS
———————————————————————
Maddon's Lineup Decisions…
I'm getting tired, so I'll keep this part short.
What the hell, Joe?
Barlett leading off? He hasn't done that much over the last week or so at all. So why do it now? I know he hits lefties fairly well, but Bartlett hasn't been right all season long.
Baldelli starting? Why? A few months ago he was an advisor with the team. A month ago he was at Single A. And now he starts Game 1? I don't get it. And you bat him above Zobrist, who you hit 7th?
It was yet another strange lineup put forth by an unconventional manager. If it worked, nobody would have cared. But it didn't.
C'mon Joe.
Tomorrow it begins.
I know, that sounds a little overdramatic. As if it is something from a bad Michae Bay movie. But for me tomorrow is a huge day.
ALDS Game 1.
I'm going to see how many times I can naturally work that phrase into this post.
My Rays played 162 games in order to put themselves in position to play ALDS Game 1. It is a pretty prestigious place to be, considering so many other MLB teams wish they could be right here.
When I got my postseason ticket order form a while back, I didn't have to consider much about whether or not I would be buying a package.
Of course I would.
And now I am giddy with excitement, anticipating getting into the car tomorrow morning and heading out to the Trop for a little tailgating and a little ALDS Game 1.
I'm meeting some friends in the parking lot (my wife will be showing up shortly afterwards) for a little fun in the brisk morning sun (we've been getting as low as the mid-50s in the morning–sweet!) before walking inside the Trop to watch our boys take on the Texas Rangers and the vaunted lefty, Cliff Lee.
I cannot wait.
I picked up my "playoff" hat over this past weekend. You know, the bRAYzer hat that is all the rage in the area these days.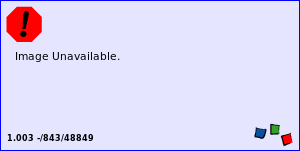 It is pretty sweet, in a totally dorky and geeky way.
Hey, it's the playoffs!
Hey, it's ALDS Game 1.
—————————————————————————-
Pitching Analysis
The Rays are sending none other than 2010 Cy Young candidate and 2008 rookie postseason phenom David Price to the bump to take on an amazing pitcher for Texas, Cliff Lee.
Both are lefties and both are the aces of their respective staffs.
They matched up in early August for what many considered the game of the year. It wasn't bad. The Rays ended up winning that one 6-4 when they rallied (I had started getting ready for bed–I'm not old…just tired) improbably against Lee.
When you look at each guy's numbers, you have to be impressed. But what is worrisome is when you see that Price is winless in four starts against the Rangers with a ******** 7.45 ERA!!!
However, Price is in a spot where he has thrived in the past. I think he'll thrive again tomorrow.
—————————————————————————
Keys to Victory
The Rays won the season series agianst the Rangers 4-2, winning the last four games they played against Texas.
What is even more awesome is that they swept the Rangers at the Trop, where ALDS Game 1 takes place tomorrow afternoon.
Sweet.
So here's what our Boys in Blue need to do to get a win in ALDS Game 1.
Price Price Baby! He's got to give the Rays 6 strong. Not kinda good, but strong. Any starter who gets knocked around in game 1 of any playoff series ends up depleting his bullpen and lowering hope for the rest of the series. So Price needs to come out and set the tone.
Make Lee Work. If the Rays go out and flail away at Lee's fastball or slider, then they'll have a long night. It is no secret that this team is the worst when it comes to striking out. The only thing that helps them is that they are #1 in walks too! Patience, boys…
Capitalize with a Capital C! When the situation presents itself, and it will, the Rays have to take advantage. When they get that runner on third base with less than 2 outs, they have to bring him in, yes. But I'm talking about that moment where the game is in the balance and a hit there, or a walk, or a strikeout can shift the game clearly in the Rays favor. We need that.
————————————————————————–
1:37 Game Time? Seriously?
I almost spit out my Diet Coke when I saw the game times flashed up on the screen on Sunday. I could not believe at all that MLB could be such a–holes and make the BEST team in the American League play in the afternoon while reserving a prime spot for six other teams.
How fair is that?
So now I–along with many other die hard Rays fans–will be taking a day off of work (I even had to cancel a very needed basketball practice) so that we can drive across the bridge to the Trop for ALDS Game 1.
I think that the Rays deserve a lot more respect than they got with this time slot, but, as usual, they will overcome the rest of the doubters and do something very special this postseason–just like in 2008.
————————————————————————
Kevin Kennedy Gone
It is with sadness that I report that color analyst Kevin Kennedy has been dismissed from his television duties with the Rays.
Yeah, sad. Uh-huh.
The guy was boring and never met a lame catchphrase he didn't like.
If I had a nickel for everytime the guy said "Paint" to describe hitting the black on the plate with a great pitch, I wouldn't have to worry about calling off work to go to tomorrow's game.
I'd be retired.
He was a good guy, no doubt. I'll never forget when he subdued the guy on his red-eye flight who was saying crazy terrorist stuff. That was great.
But I couldn't take it anymore.
Next season it'll be Dwayne Staats and Brian Anderson calling games. Anderson will bring some serious energy to the broadcast.
About time.